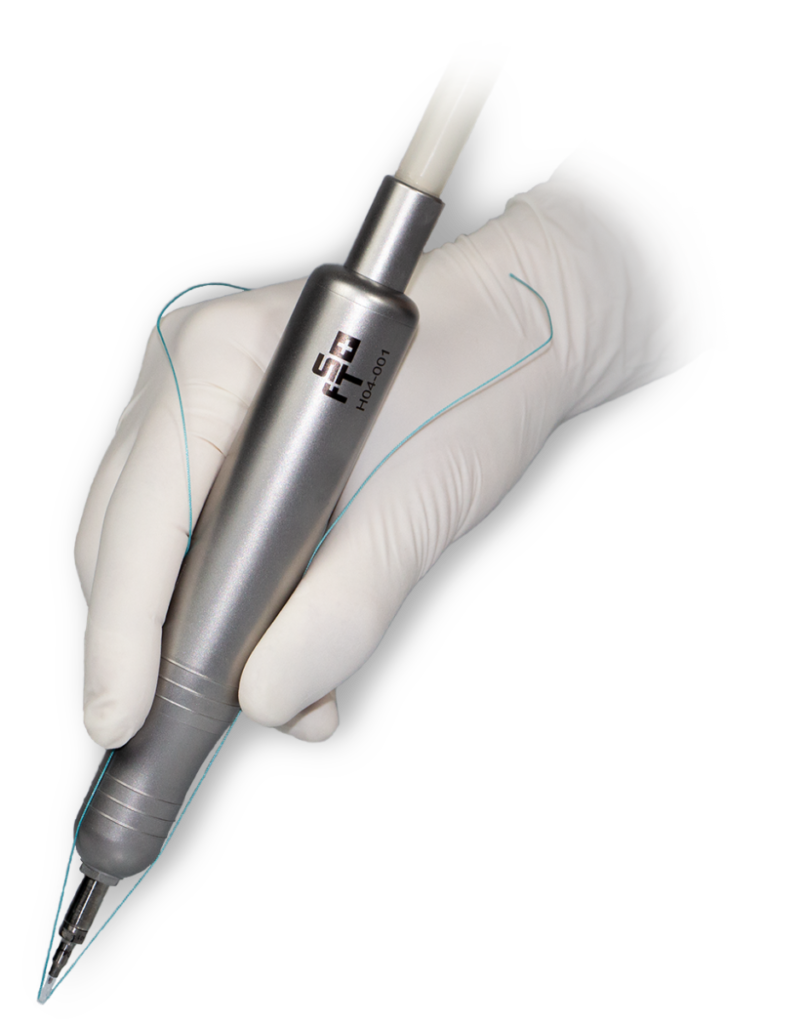 SupraFusion® Push-In Anchor System
2.3mm fully bioresorbable suture anchor for use in a range of soft tissue fixation applications
SupraFusion® (SF) Push-In Anchors
The SF Push-In Anchor is made of biocompatible and fully bioresorbable PLDLLA (Poly(L-lactide-co-D, L-lactide) polymer. The SupraFusion technology allows for the interdigitation of the anchor with the surrounding cancellous bone structure.
2.3mm anchor features two transverse apical <<click-in>> grooves to position the suture before implantation. The first and larger apical groove fits the sutures of diameters USP #2-0, #0, and #1. The second, smaller groove fits suture diameters USP #4-0 and #3-0.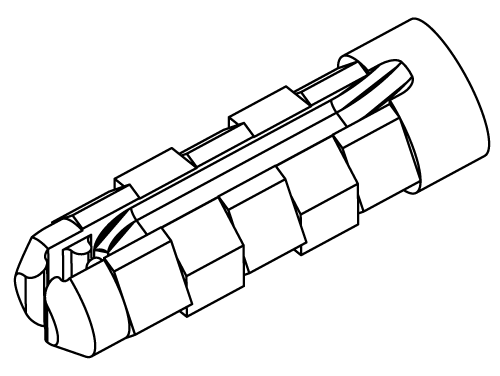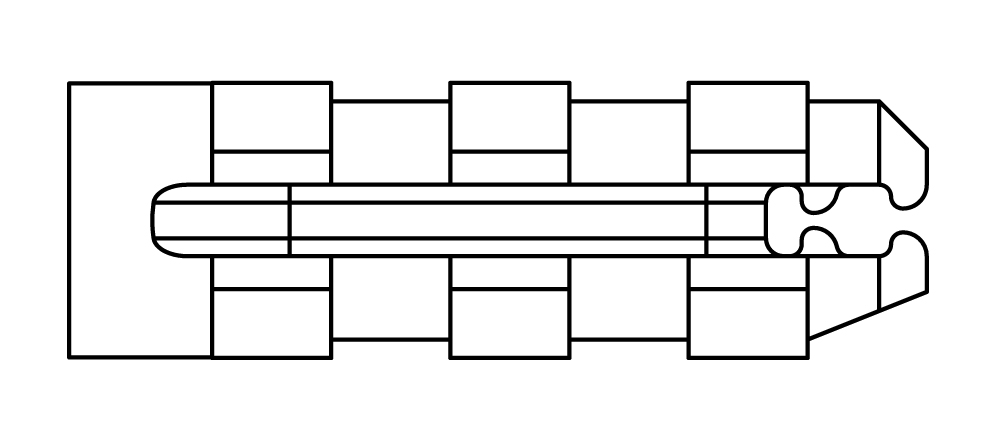 Technology
The principle behind SupraFusion technology is that controlled ultrasonic energy is applied to liquefy pre-defined polymeric components of the suture anchor.
The liquid polymer flows into the marrow space of the surrounding cancellous bone, where it is instantaneously solidifies, creating a positive fit connection that delivers unprecedented levels of bone purchase.
Thermal energy is only generated for about 1 second during the ultrasonic insertion process. SF Push-In Anchor can be subjected to loads immediately at the end of the 3 seconds period as indicated by acoustic signal of the SupraFusion ultrasonic generator.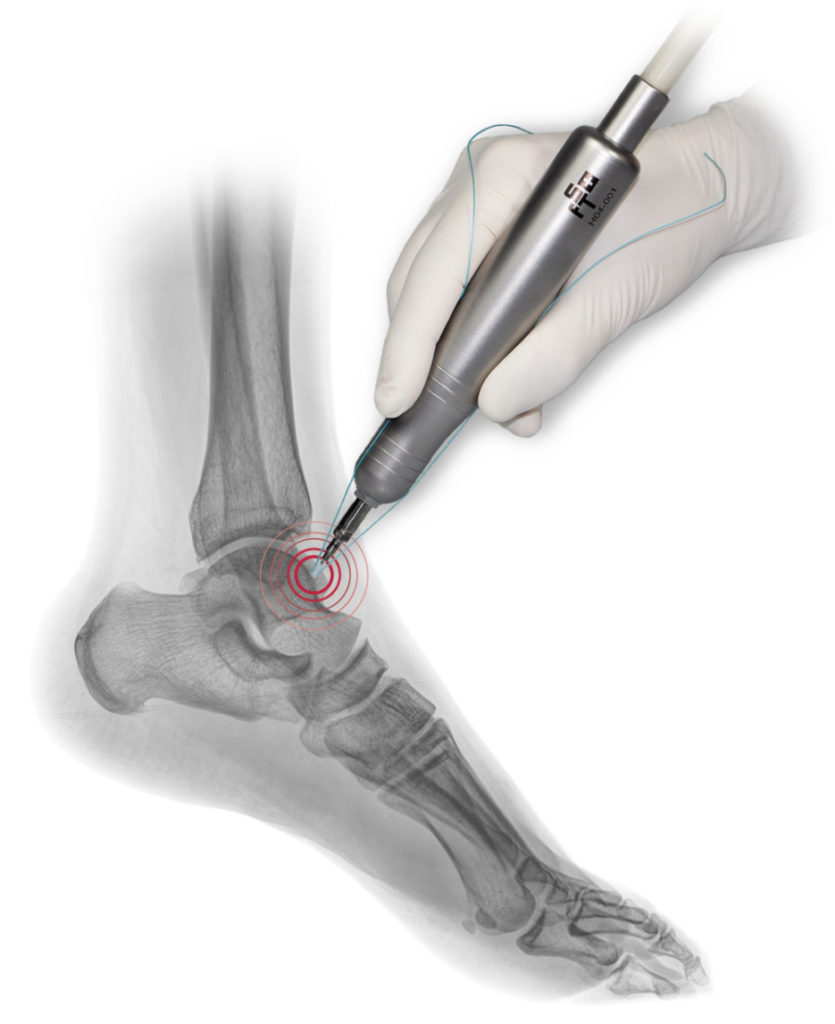 Ultrasonic Fixation
The in vivo degradation of the 2.3mm SF Push-In Anchor is based on the natural physiologic process of hydrolysis, which results in the complete metabolization of the polymer into H2O and CO2 bi-products.
Equipment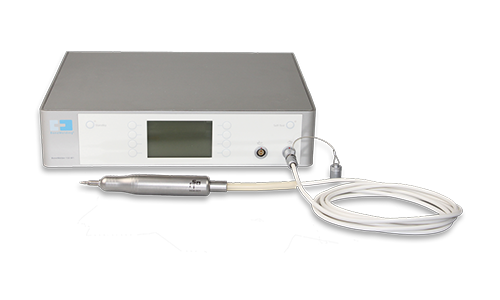 Ultrasonic Generator
The ultrasonic energy for the implantation of the SF Push-In Anchor is produced by the SupraFusion 150-W1 ultrasonic generator and applied via the attached Handpiece.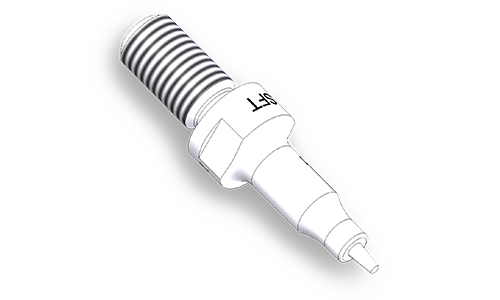 Sonotrode
The Handpiece tip, also called Sonotrode, is mounted on the Handpiece. It transmits the ultrasonic energy to the SF Push-in Anchor.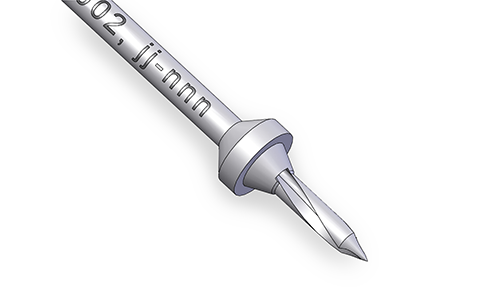 Twist drill
The Twist Drill is dedicated to be used with the SF Push-In Anchor and features a dedicated drill stop. In addition, the drill geometry is explicitly adapted to the SF Push-In Anchor.
Additional Information
References:
Rocchio TM., et.al., Resorbable Polymer Pin Inserted with Ultrasound Activated BoneWelding Technique Compared with a Screw for Osteotomy Fixation in the Reverse L Bunion Correction. Clin Podiatr Med Surg., 2018
Güleçyüz MF., et.al., Novel ultrasound assisted suture anchor system using the bonewelding technology yields a comparable primary stability in osteopenic and healthy human humeri as a benchmark anchor. Acta Orthop Traumatol Turc., 2018 8 (Epub 2017)
Augat P., et.al., Fixation performance of an ultrasonically fused, bioresorbable osteosynthesis implant: A biomechanical and biocompatibility study. J Biomed Mater Res B Appl Biomater., 2016 (Epub 2015)
Legal Manufacturer:

Surgical Fusion Technologies GmbH
Wagistrasse 6
CH-8952 Schlieren/ZH
Switzerland
Interested in learning more?
Let's start a conversation.